Meet Frank, Our Man With the Data
Our team here at justDice is a blend of fun and professional. And that's what these posts aim to unlock. We want the Humans of justDice features to focus on getting to know the people and minds behind the scenes. We'll get to know a different team member every month, giving you an exclusive look into how we work together here at justDice 🙂
Hailing from the "Giant of Africa", Nigeria, Frank joined justDice as a Senior BI Analyst in 2023. Frank's talent was a key addition to the expansion of the Business Intelligence team, growing from one person to a team of four. With the mindset "Ask the right questions, seek new knowledge, and understand the broader context that will help deliver on the job", Frank detailed his experience with justDice so far. Enjoy!
Q1: What exactly do you do at justDice?
🗣️ I work as a Senior BI Analyst with justDice, and I support with topics around:
Payouts/anti-fraud – I analyse and monitor payouts/fraud trends to ensure our payout metrics are optimised, and our genuine users are well compensated.
Vouchers program: I provide data support to the Business Development team, helping them drive their initiatives to expand the voucher program.
Experiments: Since we run many experiments and A/B tests, I conduct various experiments to optimise payouts and support other teams with statistically testing their experiments.
Q2: What has been one of your biggest accomplishments here so far?
That would be my contribution to the firm's voucher program. It was one of the first tasks I worked on when I just joined justDice. Together with the Business Development and Backend Services team, we've been able to make a significant impact and drive desired business outcomes in this area.
Q3: Detail a challenge you've had to overcome.
Moving to a new country to start a new job in a different industry. There was some "new" associated with this opportunity.
New country – Entirely different culture, food, language, weather etc., from Nigeria
New industry – Before justDice, I had experience mostly in financial services and consulting. So the mobile games/ads space was entirely new to me.
This came with both excitement and some anxiety. Looking back now, I am glad I made the move and am better for it.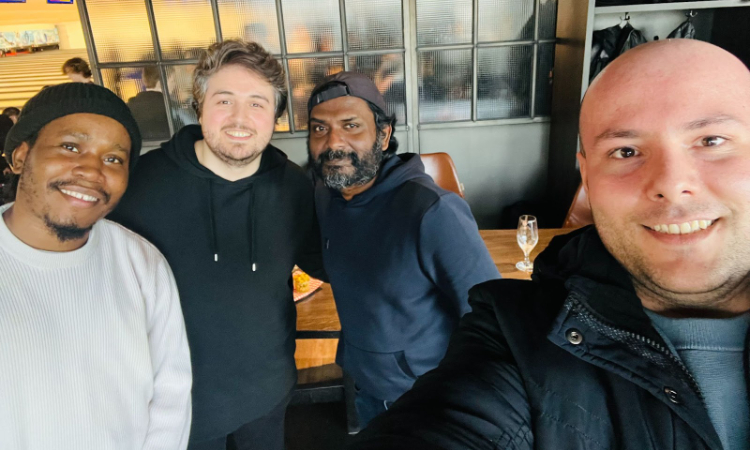 Frank and justDice's Backend Services Team!
Q4: What makes justDice unique compared to others you have worked for?
The people. Very diverse, friendly and open with a strong team/collaborative spirit. Also, a loooot of cake! I think I've seen and tasted more cakes in the last six months at justDice compared to all my years before. 
Q5: How would you describe the company culture in 3 words?
Open: I love the flat hierarchy and open communication culture
Diverse: The map in the lobby says it all 🙂 It's cool to work with and learn from people from different backgrounds, and fun to smash someone from Uzbekistan at a ping-pong game during lunch break. No shades, Marat 😉
Amazing: No explanation is needed here. I'm having a great time so far.
Q6: What's one piece of advice you would give to someone starting their career in our industry?
Stay curious: Being that our industry is very dynamic, regardless of one's team or specific job role, it is important to cultivate a curious mindset. Ask the right questions, seek new knowledge, and understand the broader context that will help deliver on the job. It helps that the open culture at justDice encourages this.
Q7: And now, the real fun part: What is one thing you cannot live without?
Music – yep! Can't live without it…
Music is an essential part of my life. It brings me joy, comfort, and inspiration. I listen to everything from afrobeats to R&B, pop, rap, reggae/dancehall, etc. Music helps me connect with distant memories, entertains me in the present and inspires me for the future. I simply can't imagine a world without music. I can't sing, though 🙁 So don't pass me the mic during that karaoke/open mic session.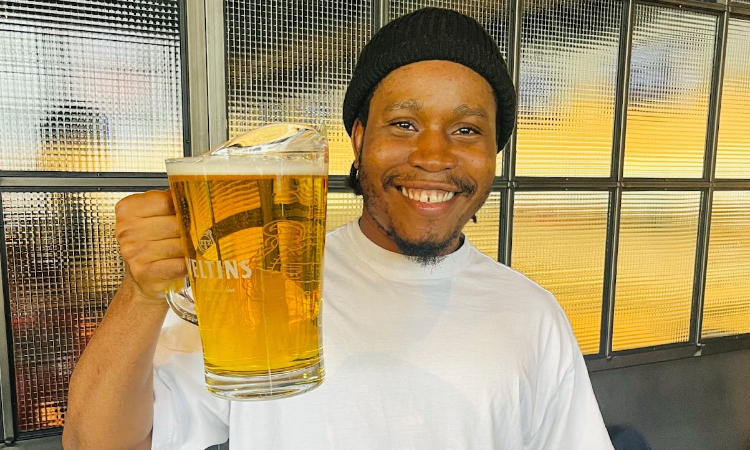 Q8: What's a fun fact about you that many people may not know?
Errrmmmm… I come from a relatively large family (parents + 6 children), but that's not the fun part. The fun part is that all our names (me and my siblings) start with "F". I'm not sure why my parents did that, but they stuck with the letter "F" from first to sixth… smh. And now I have a sister named Franca and No! We are not twins.