The UA Game Is a Tough One to Win
Succeeding in the UA can be challenging. The truth is, the more proficient you become, the more complicated it gets to attain your objectives. Standard UA channels such as Facebook, Google, and other prominent ad networks are experiencing decreasing ROAS due to the rising customer acquisition costs as digital saturation persists.
Even though ad inventories are continually growing, customers are not clicking on ads as often as they used to. This is largely because ads have become less effective at motivating action among certain target audiences, particularly millennials and other digital natives. In reality, numerous individuals in highly sought-after target audiences view online ads as pervasive, obnoxious, and intrusive.
This implies that achieving KPIs is becoming more challenging as target audiences are dwindling compared to the abundance of available ads and are frequently not engaging with the ads they come across. To overcome these challenges, exploring new and innovative advertising methods is important. One such method is influencer marketing, which involves social media influencers promoting and endorsing products for compensation. 
Survivor.io is a prime example of how influencer marketing and user-generated content (UGC) can play a crucial role in the triumph of a mobile game. The game, a roguelike that challenges players to confront endless zombie hordes while levelling up their character, was launched in August 2022. Habby, the Singaporean game publisher, promoted it heavily through TikTok marketing and UGC-style content, which proved a wise strategy. Survivor.io generated a revenue of $15 million by September and has now surpassed $100 million in revenue.
Influencer Marketing for UA
Back then, only famous people and a select few committed bloggers were involved in the influencer marketing industry. Nowadays, social media influencers have become widespread and saturated the market for all businesses. 
Even though the number of followers may differ, these influencers are powerful players while planning the marketing strategy. They cultivate genuine connections within their close-knit communities, increasing trust and engagement rates. This perked up the eyes and ears of user acquisition managers. 
According to the State of Influencer Marketing report in 2023, the spending on influencer marketing surged to an impressive $4 billion by the end of 2022. Considering the bigger picture, this represents a 20% increase compared to the previous year. The reality is that most digital marketers recognise that influencer-generated content is incredibly impactful for brands, products, and in justDice's case, mobile apps.
Take Survivor.io TikTok influencer marketing strategy as an example again; it leveraged the TikTok algorithm to present ads featuring content from a pool of highly effective, smaller content creators to the appropriate audience. Rather than prominent personalities, it is better to collaborate with micro-influencers who your target audience can relate to and identify with, as they are more likely to gain their trust. In recent years, micro-influencers have become increasingly significant in the marketing space. Unlike larger creators, they can effectively focus on specific demographics and establish close, meaningful relationships with their audience. Regardless, there are numerous strategies to pursue when it comes to TikTok marketing and collaborating with different sizes of influencers to attain success.
Influencer Marketing in an App's UA Strategy
Influencer marketing is a highly effective strategy for enhancing a mobile app's user acquisition plan. It's simple – when potential users see a familiar name they trust endorsing a mobile app, it's likely to influence them to try it out. Brands cannot hope to exert such direct influence on potential users without influencer marketing.
As influencers engage more with a mobile app, it becomes increasingly attractive to potential users. The objective, of course, is to increase the conversion rate. Through influencer marketing, potential users can see how much the influencer enjoys and uses the app, which can encourage them to try it.
Moreover, influencers hold more sway with consumers than a brand's own social media content. In fact, influencers are now even more trusted than celebrities. According to the Digital Marketing Institute, 70% of teenagers trust influencers more than celebrities. This is noteworthy because some celebrities have transitioned to becoming influencers themselves, with the Kardashian family being the most prominent example.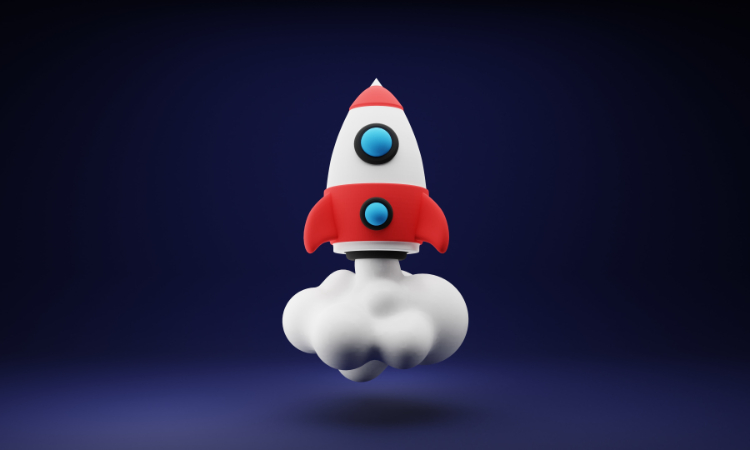 Biggest Challenge – Performance Analysis
As the justDice UA team is also aware of this trending marketing channel, we ran several influencer campaigns with various YouTube creators in France, Germany, and Italy via influencer agencies.
The biggest challenge we faced was the performance analysis. We can track all the data with traditional UA networks, such as ARPI, impression, IPM, CTI, etc. Nonetheless, the data from influencer campaigns normally was treated as "organic" traffic rather than "influencer." The reason is that viewers went directly to the Play Store after seeing our app in an influencer's YouTube video and not clicking on the influencer's link in the comment area.
This is why "performance analysis" is considered the most challenging part. Without that data, we could not identify the success of those influencer campaigns and the net profit of the test. There are always pros and cons for new strategies, and it's important to note that having a proper plan is a must.
Final Thoughts
To fully capitalise on the potential of influencer marketing campaigns to complement your user acquisition strategy, it's essential to look beyond just the influencer. Instead, focus on designing a user acquisition strategy that centres around leveraging influencer marketing campaigns for maximum benefit.
Developing a practical user acquisition strategy for a mobile app requires strategic efforts and professional assistance to effectively build a dedicated funnel that encompasses the results generated at various stages of the influencer marketing campaign.